History
Franz Dietrich GmbH – A success story
Tomorrow
Franz Dietrich GmbH intends to further expand its market position in Germany and advance its international activities.
Today
We have been able to expand our range of services in such a way that Franz Dietrich GmbH is able perform virtually all work in the areas of corrosion protection, industrial paintwork, structural protection, painting and decorating as well as specialist services.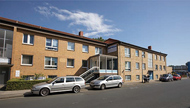 In addition to its headquarters in Hanover, Franz Dietrich GmbH has set up additional locations in Sande, Frankfurt am Main, Baunatal and Bad Dürrenberg (Tollwitz) in order to best meet the requirements of its public and private-sector customers.
The company currently employs more than 350 craftsmen, technicians, engineers, business and commercial specialists who are supported in their work by state-of-the-art equipment and machinery and an efficient IT system.
The company has actively strengthened and improved its market position by developing solutions that meet customer requirements using all its resources.
Yesterday
Franz Dietrich founded the company in Hanover in 1947. In the beginning, seven employees provided fresh coats of paint in industrial plants and corrosion protection for high-voltage pylons. Word of the small company's efficiency soon spread, and in the early 1950s the first major commissions were landed from companies such as Preussen-Elektra in Hanover (now E.ON), HEW in Hamburg (now Vattenfall) and VW in Kassel.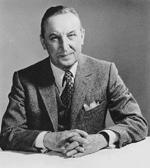 The size of the company grew to 250 employees, and their further qualification allowed the range of services to expand to include structural protection. The company started up international operations after the founder's daughter, Hella Suppan, assumed control of operations in 1974, with Friedrich Suppan taking over responsibility for management. Dietrich now won major contracts from countries in Europe, the Middle East, Asia and Africa as well as the Soviet Union. Continuing specialisation allowed the company to perform what was until then a unique refurbishment project in the nuclear power plant in Brokdorf in 1989.